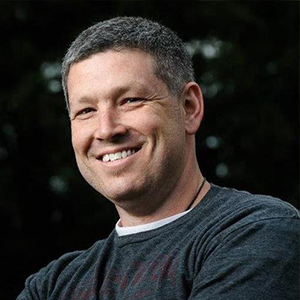 As a local missionary, prayer is of the utmost importance. Every aspect of my life has to be covered in prayer. Why? Because without prayer, I know my ministry is ineffective and my life is dry and monotonous. When on the missions field, I can tangibly feel the prayers of people. On the contrary, I can feel the absence of those prayers when people aren't praying as they should.
In talking about prayer, most people only see it as simply something they do over their food or when they're tucking their kids in bed at night. Prayer in my life is more than just a check mark on a religious to do list.
When you think of prayer, what comes to mind? I know we've all been there in that meeting with everyone's eyes closed, feeling that uncomfortable silence, not knowing what to say, and obviously no one else knows what to say either. Or what about when we go to pray with our wish list. You know, the one where we ask God for all this stuff and seemingly nothing happens…
Been there. Done that. And, I'm pretty certain I have that t-shirt in my closet! I'm not saying that's bad, but I'm saying it doesn't have to be that way. What if I told you prayer can be the most exciting part of your life? You see, prayer isn't a list. It's a vital part of a relationship.
Prayer is communion with The Creator. That's why in 1Thes 5:17, it says to "Pray without ceasing". Prayer is a constant thing we do in relationship with our Heavenly Father. Prayer is not a once a week meeting. It's a lifestyle. And, once you enter into the lifestyle of prayer, EVERYTHING changes!
I want you to look at prayer differently than you have ever looked at it. Prayer is not so you can accomplish something. It is something that flows naturally out of you because of who you are and who you are becoming; because of the work of the Holy Spirit in you.
1Cor 3:17 says "We are the Temple of the Holy Spirit."
Think about that for a second.
The Spirit that put the stars in the sky, who created the earth and everything in it, the Creator and sustainer of life… LIVES IN YOU! YOU are the house of God! God makes his home in YOU! As the temple, we are called to be a "House of Prayer". (Mark 11:17)
Prayer is something that takes place on the inside of us, making us into the people of God we are called to be. Transformation happens because God is there with us and in us. And, when Jesus shows up on the scene, things happen! God's ears are always attentive to His house. (1Kings 8:29) When you have the revelation that God isn't a million miles away, but He dwells in you, prayer becomes something amazing. It's fellowship with the Lover of your soul!
You see, in His presence is fullness of joy and peace everlasting!
"These I will bring to my holy mountain, and make them joyful in my house of prayer; their burnt offerings and their sacrifices will be accepted on my altar; for my house shall be called a house of prayer for all peoples." (‭Isaiah‬ ‭56‬:‭7‬ ESV)
What does your life look like, if you lived it in a 'Lifestyle of Prayer?' Those possibilities are eternal…
Trey Reynolds, Wilson & Rural County Director
First Priority Greater Nashville
trey@fpnashville.com